Activity | Making truffle chocolate
2021-04-26 15:31
Chocolate is full of magic. With a gentle bite of it, you can feel happiness immediately. On the afternoon of April 24, Haida foreign teachers had a 'Break-fasting' weekend exploring the production of home-made truffle chocolate(Nama chocolate).
Maggie, our instructor, had already prepared all kinds of chocolate DIY tools for everyone. The mellow smell of chocolate made teachers want to start right away, so that they could enjoy the sweet food as soon as possible!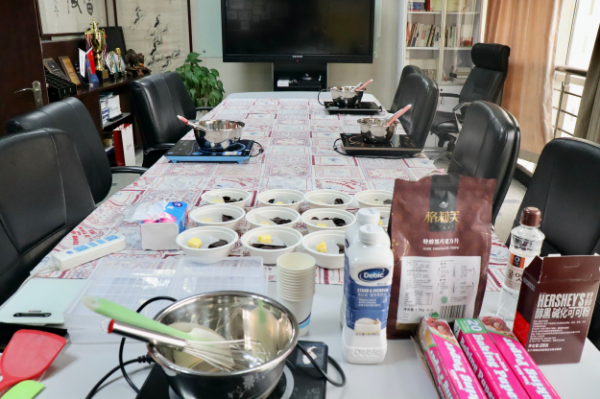 The instructor carefully taught everyone how to use raw materials to make nama chocolate. After detailed explanation, all started to show their skills. Teachers were divided into different groups. They got the skill very quickly, and some also turned to tutors to help others. During the cooperation, they gradually succeeded in making their own nama chocolate. Looking at the results of their own production, Haida teachers were full of smiles. They couldn't wait to have a taste.
-Finished products (by Haida teachers)-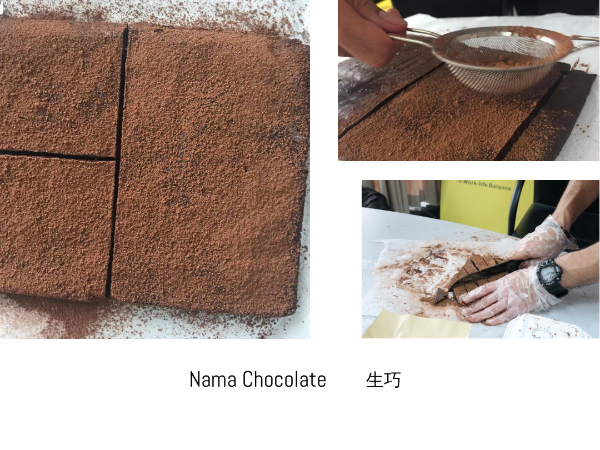 -Whole Process-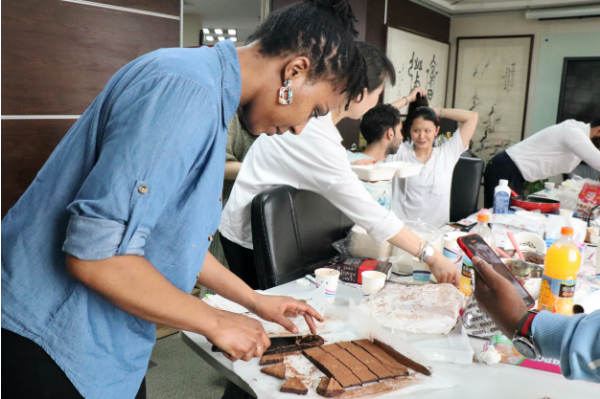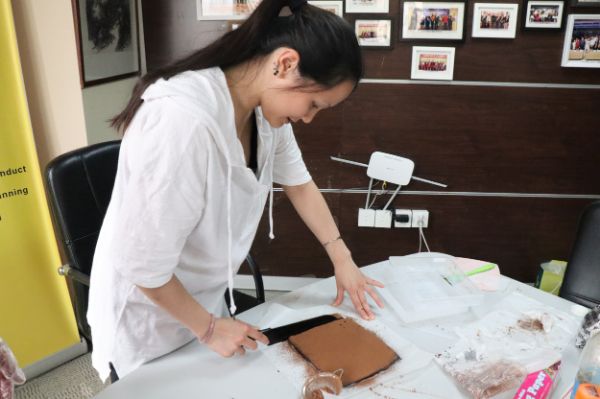 Finally, teachers packed their hand-made chocolate to bring home and share with friends.
Extra pictures: After finishing making chocolate, teachers started to create different types of food using the ingredients available. See what they had made:
Of course, the chocolate DIY activity produced not only exquisite and delightful food, but also extra harvest. The wonderful weekend was over in happiness. Hope this sweetness will continue to melt into their life.