【Sing a Chinese Song】 in Hangzhou
2019-01-29 16:43
音乐无国界,歌曲也是一种文化传递的方式。我们怀揣着这样的初衷,一场中文歌曲演唱活动应运而生。
Music has no boundaries, but there is an effective way to promote a culture. With this in mind, we held an activity to sing A Chinese Song.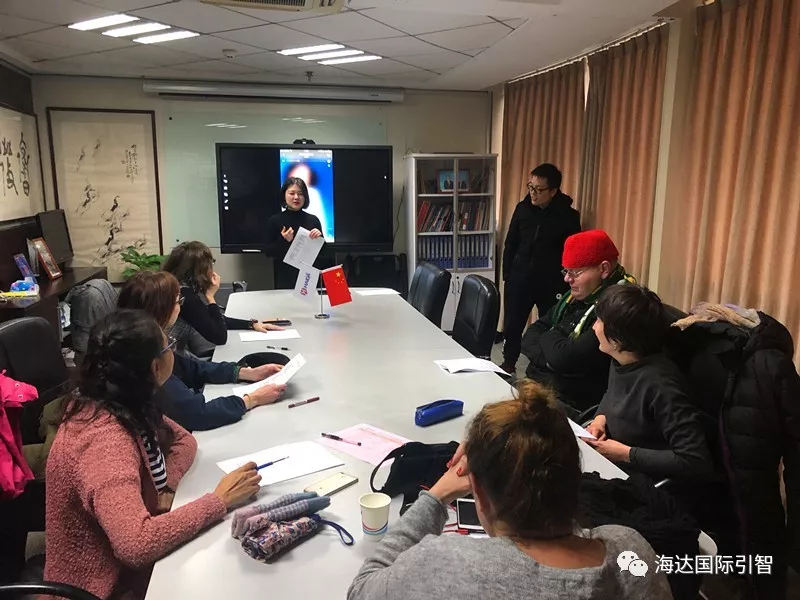 12月14日周五,杭州分公司同事们和外教们齐聚在一起,办公室中熟悉的旋律响起——《月亮代表我的心》。我们选取了这首脍炙人口的经典歌曲,它简单易懂的歌词,优美动人的旋律,深得外教们的喜爱。外教们从练习歌词的中文发音开始,到跟着旋律哼唱,最后竟然可以完美演绎了这首歌。
In the afternoon of December 14th, our colleagues and Foreign Teachers gathered at Hangzhou's Haida office. The enchanting melody of a popular classic song "The Moon Represents My Heart" was played. All of our foreign teachers deeply loved its simple lyrics and beautiful melody. They practiced the Chinese pronunciation of the song, hummed along with the melody, and finally performed the song perfectly.