Haida Team | Celebrating the 100th anniversary of CPC
2021-07-05 11:55
On 1st July, Haida organized a celebration event for the 100th anniversary of the Communist Party of China at the Haida office.
First of all, Haida staff watched the livestream of the '100th Anniversary Celebration Congress' held at the Tiananmen Square in Beijing, and listened to the speech of General Secretary Xi.
Then, Haida secretary led all the party members to swear an oath.
After that, everyone sang the song , and spoke a blessing to the Party.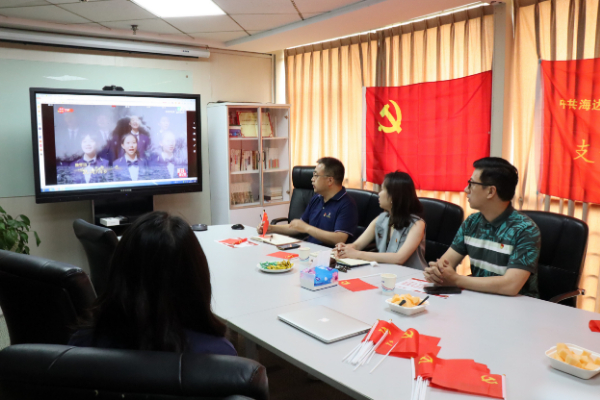 In the end, everyone had the customized cake to round off the celebration event.