Haida excellent teacher | Art teacher Azim's story
2021-12-30 14:19
'I would say China is a wonderful place, great source of inspiration and a place with unlimited opportunities to pursue your dreams. I am very happy to be associated with Haida. It is a great platform for the people who want to teach in China. '
Introduction
Azim, an art teacher from India, joined Haida in 2017. He is very talented and has held many art exhibitions.

Feelings about teaching in China
1. Reason of being a teacher in China
In 2013, I was offered fully funded scholarship to study Master of Fine Art in Oil Painting at China Academy of Art. After graduating from the CAA in 2017, I had to decide whether to stay in China or go back to Kashmir India. It was a very difficult choice, but as I always feel Hangzhou as my second hometown I decided to stay in China. I was recruited by Haida and till date, I am working at Hangzhou Vocational School for Arts as a creative painting teacher.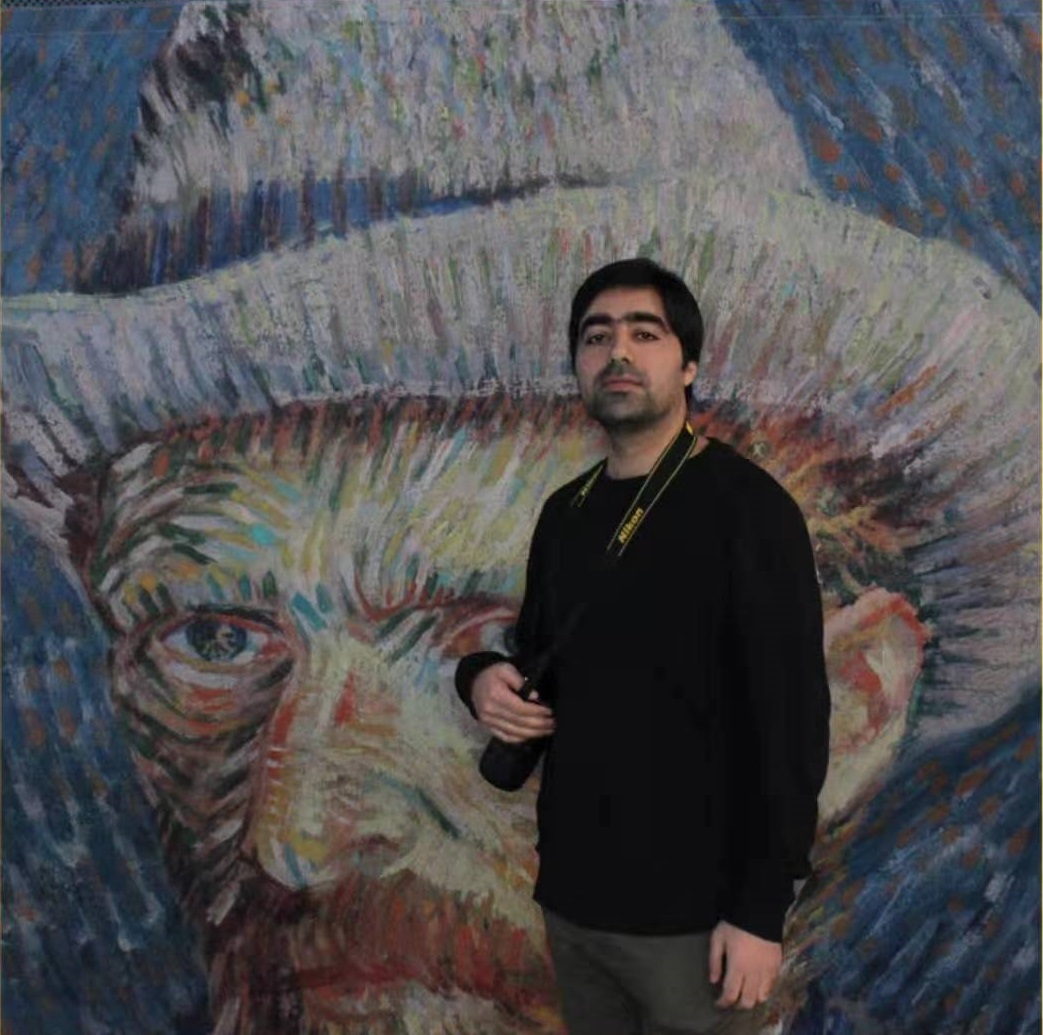 2. Most impressed matter during living and working in China
China is a very peaceful country, which gives me a sense of protection and security. People are very polite, well-mannered, and cooperative. I feel well connected with this culture. Living in this beautiful country, I am understanding things in a different perspective. My artwork has also been progressing. The opportunity of living in China is helping to enhance my personality and profession of art. I would say China is a wonderful place, great source of inspiration and a place with unlimited opportunities to pursue your dreams.
3. About schools, teachers and students
On my first day at the school, Miss Lang gave me a tour, showed me classrooms, dining and introduced a tree with 800 years of living history at the school campus. But entering the classroom at the first time not as a student, but as a teacher was a difficult and nervous situation. I was warmly received by the students that gave me tremendous courage and enthusiasm for this new endeavor.
Day by day making lesson plans, group activities, trying to find new ways to develop both creativity and interest of students towards art. I feel passionate working with students, learning new things and sharing my knowledge in the classroom. I could see the progress in their art works that makes me happy. The environment in the school is amazing, students are very polite and helpful. In the classroom they are very creative, fast learners, possess incredible skill, and always experimenting with all the possibilities. They often introduce to me new Chinese words, stories and culture. I feel very lucky to be at my school.
4. Differences between Chinese and Indian students
I haven't taught in India as a full-time teacher. Students in China do take their work very seriously. But I think there is not much difference between the two countries, they both share a common culture. But China has been growing fast, so people have good facilities, better infrastructure, and more opportunities.
5. About recent exhibition
The recent solo art exhibition '4 Shadows' was a great success. Lot of people came to visit and admired my artwork. I would like to thank them all for the appreciation. The exhibition would narrate a journey of past 10 years of my life through my artworks. The works showed were done in Kashmir, New Delhi and Hangzhou. There is full story written by Inverse Journal on this exhibition.
6. Stories with Haida
I am very happy to be associated with Haida. It is a great platform for the people who want to teach in China. Haida always takes care of its employees. They often organize events and activities to introduce Chinese culture and language. Haida provides great opportunities and supports its teachers in every manner.