Haida P.E. teacher Dhia's teaching experience
2022-04-20 17:51
Hello pedagogues, I'm Dhia, 30 years old , Sport Science & Physical Education teacher, researcher and former gymnast for 17 years(yep I can fly and gravity hates me:p).
Q: Why did you decide to come to China? What attracts you here?
Well ! China has been always on my list to properly discover and as soon as received an invitation from my first employer in shanghai where I spent the fastest 3 years of my life, I didn't waste time. A couple of months later relocated within the mainland. Not to forget that China excels in the sports that like I thought I'd maybe learn and improve, share and socialize with likeminded professionals and athletes.
Q: What impressed you the most during your teaching career in China?
As soon as you land on the mainland you'll immediately feel the energy of the crowds. China's population density is about 397 per mi². An incredible engine drives the country closer to their goals everyday. Living in China and reading or hearing about it are totally different experiences. I love their determination and the commitment, the way they work together collaborate and discuss for hours the tiniest details to improve and tear down all the obstacles facing them.
Q: How do you like your school? How would you describe your school?
I have the nicest coworkers in the world. Cooperative teachers will gladly help you and be by your side and that's what makes me feel good about my school the most.Of course every teacher expatriate in China will experience ups and downs. Learn to be flexible. Adjust don't accept what you think is not right as a professional and be creative. I love my school.
Q: How do you like Chinese students?
I've been teaching in different schools, different cultures, different languages and countries, I'd say that Chinese students are not different from any other students. The same hungry souls for fun, trying to discover new things everyday.Maybe they'll be more curious about this new 外教老师(Wai Jiao Lao Shi), the first days but later they'll get familiar and treat you as any other teacher in the school, expect they'll keep calling you 外教老师.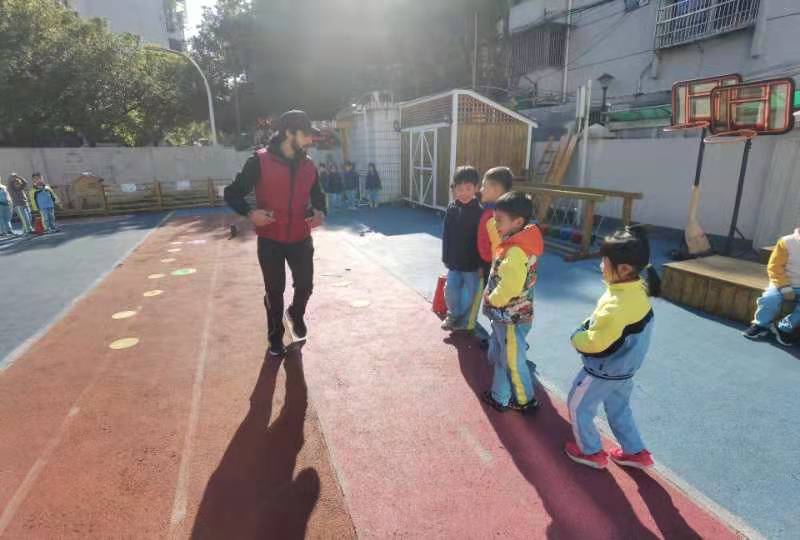 Q: How do you overcome the homesickness since you have been here for nearly 4 years?
I don't feel homesick in China. As a traveler I don't understand that. I feel like my home is literally everywhere on planet earth.
Q: How do you think of Haida?

I had to be here for three years first in shanghai, to select Hangzhou as one of the best cities to work and have a life, you get the same shanghai or Beijing big city feeling and Yunnan or Guilin nature feeling just 15 min car drive from down town. Thanks to Haida Office who introduced me to my school managed the applications and process for my stay in Hangzhou.
It's been two years now total 5 years in China. Haida has been present for the last two years every-time and I'm willing to keep this nice professional relationship longer.
Q: Do you have something else to share with us?
He who returns from a journey is not the same as he who left.