The Historical and Cultural Experience of Traditional Chinese Medicine
2018-11-28 15:55
On Nov. 16th, 2018, Haida Hangzhou Branch organized an activity for foreign teachers to experience traditional Chinese Medicine.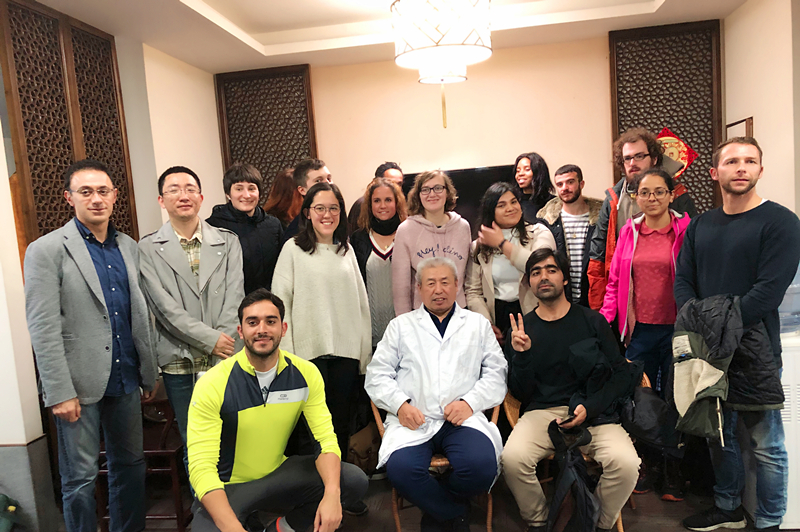 In the beginning the Chinese doctors made herbal tea which is effective in clearing the throat, and let foreign teachers taste.The unique flavor as well as the special aroma of Chinese herbal medicine aroused the curiosity of foreign teachers. Later the teachers posed questions about the five Chinese herbal medicine elements of the tea. After briefly introducing the theory of traditional Chinese medicine and conventional methods of diagnosis, the doctors led the foreign teachers to experience different ways of treatment. Foreign teachers, who had discomfort in their arms, neck, back and other parts of their bodies, were introduced to experience acupuncture and moxibustion and got miraculously better soon. Later the teachers also experienced the cupping, massage as well aspulse diagnosis.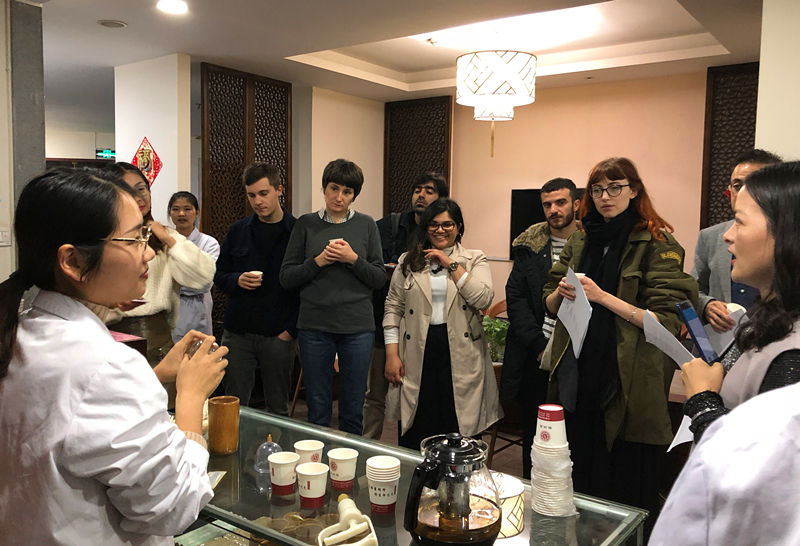 The foreign teachers were amazed at the miraculous effects of the Chinese medicine. They said that they gained greatly from this activity and were very grateful for this experience. They mentioned that they will try to get treated by Chinese medicine in the future.