Experience of Chinese Fan Painting
2020-07-08 10:31
Tuan fan, a mysterious and beautiful oriental symbol, has always exuded unparalleled charm for thousands of years.Haida Hangzhou carried out a culture experience activity combining Tuan fan and traditional Chinese painting. During the activity, our foreign teachers appreciated the charm of Chinese traditional culture and experienced the fun of painting on a fan.
At the beginning, we shared related knowledge of Tuan Fan with PPT demonstration, such as its history, moral, shape, component, pattern, culture, etc.
---
Meanwhile, we also invited a professional art teacher to offer guidance for our foreign teachers. He introduced the history of traditional Chinese painting, explained how to mix and paint on rice papar, and shared painting tips with us.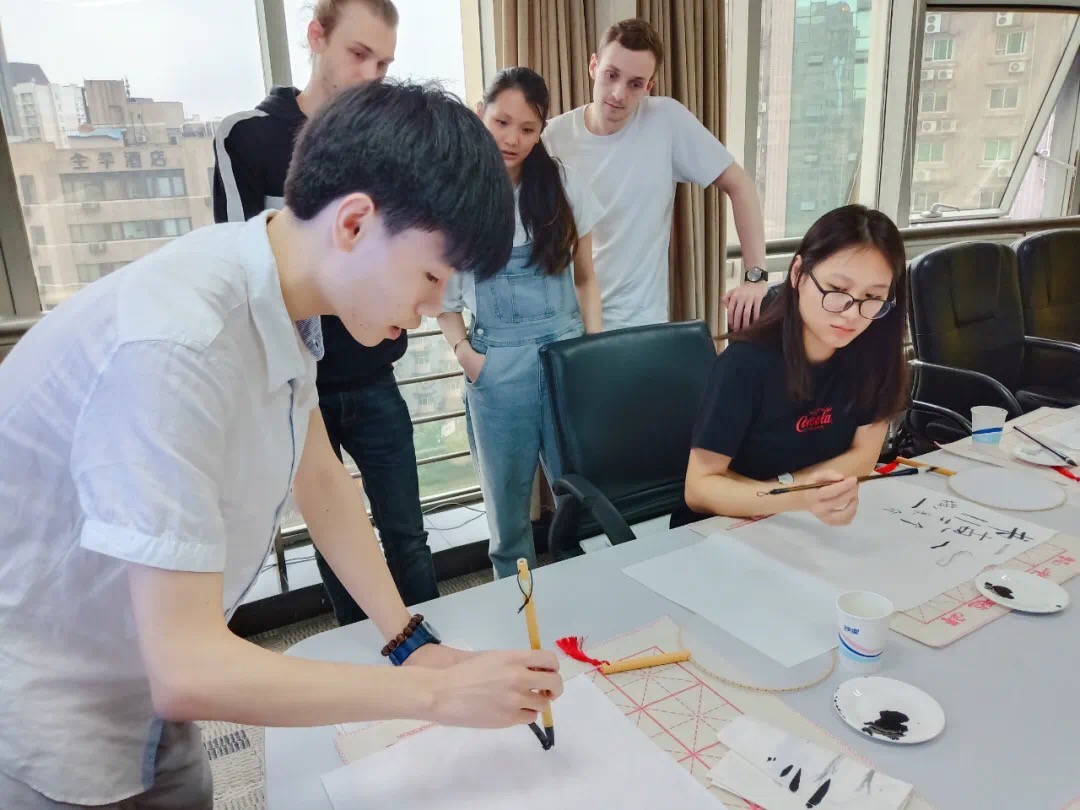 ---
The vivid pictures and the beautiful fans showed their imaginative creativity.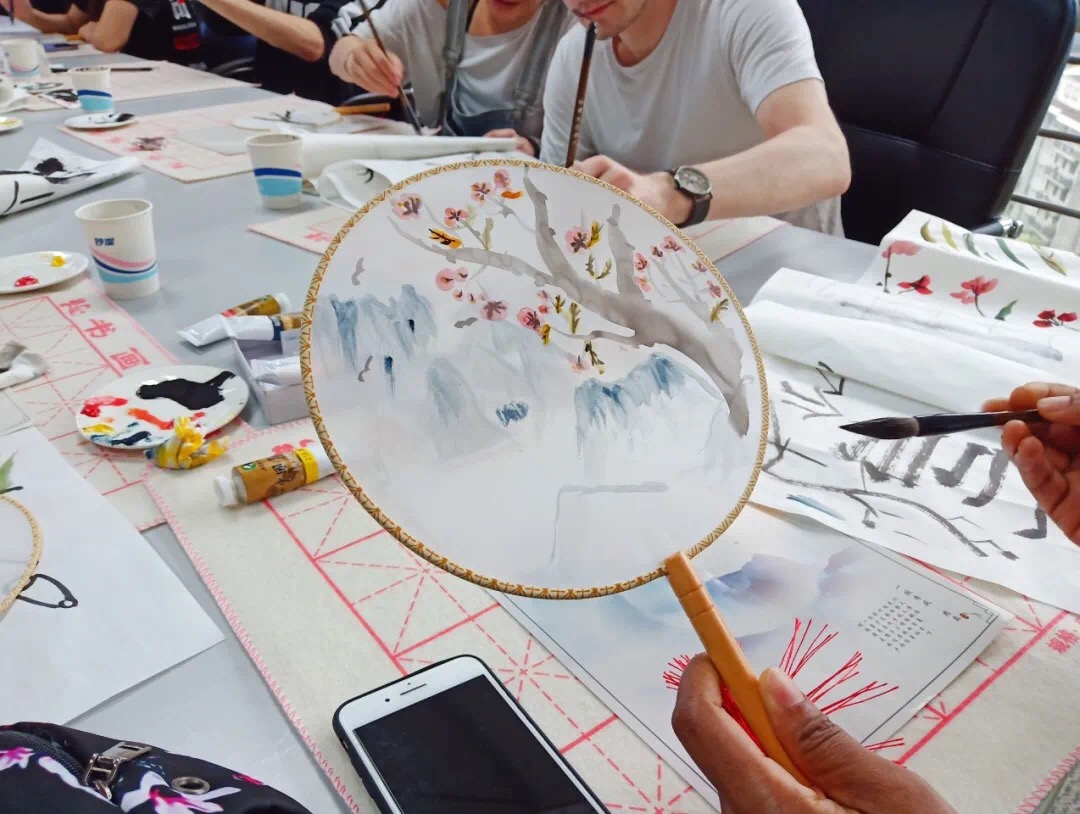 Look! What beautiful works they have created! Along with us, to appreciate the differentiation of culture!