Teacher Tony Says
2022-12-07 15:19
Tony, who once worked in Haida for two years, left China and returned to his country in July 2021. A year later, Tony contacted us again to help him return to China. Now, he has resumed teaching in Hangzhou. We interviewed Tony and he shared his experience of leaving and returning with us.
Q1 When and why did you leave China last time?
I left China in July 2021, mainly because of the travel difficulties in and out of the country. There was quite the urge to see family and friends and to spend the holidays at home, but at the time it wasn't really possible to travel back and forth over Summer.
Q2 When did you decide to come back to China again and what did you do?
I decided to go back to China over Summer. During the summer holidays I had some time to travel, and I noticed that I missed the sense of adventure. This was my main reason for going abroad once again.
Q3 What attracted you to join Haida again?
Haida had always been supportive and I trust the organisation and the process we went through before. This made me want to trust them to help me get through the new processes before and during the return phase. On top of that, since I worked with Haida before, most of the documentation was still there, which made it an easy return as well.
Q4 What procedures did you go through for your return? And what kind of help did Haida offer?
There were some new procedures compared to last time, like extra documents for the visa application (i.e. vaccinations, test results, etc.), the request of an HDC QR code that is approved by the Chinese Embassy and of course the quarantine period. Haida helped with getting all the documentation sorted for the visa application, but most of all, which I really appreciate, offered a lot of help with the quarantine arrangements and communication with the hotels. Since the personnel didn't speak any English, it really helped out that it could all be sorted with Haida just being a phone call away.
Q5 Could you please share your personal experience or feeling with us during your quarantine period?
I did feel alright during quarantine. Of course it's not a great feeling to be isolated, but since you know it's going to happen, I was mentally prepared for it before arrival. The only real downside I personally had is that since you're locked in a hotel room and you can't go anywhere, it's quite difficult to break the jet lag. Apart from that it was mostly quite relaxing and with things being well arranged, quite easy to get through.
Q6 When you started your teaching in your new school, did you find it difficult to adapt to the life and working environment here? What difficulties or challenges did you meet?
I didn't face any difficulties what so ever. I think that mainly comes from being here for multiple years before. You just fall into old habits which eases you back into work quite nicely.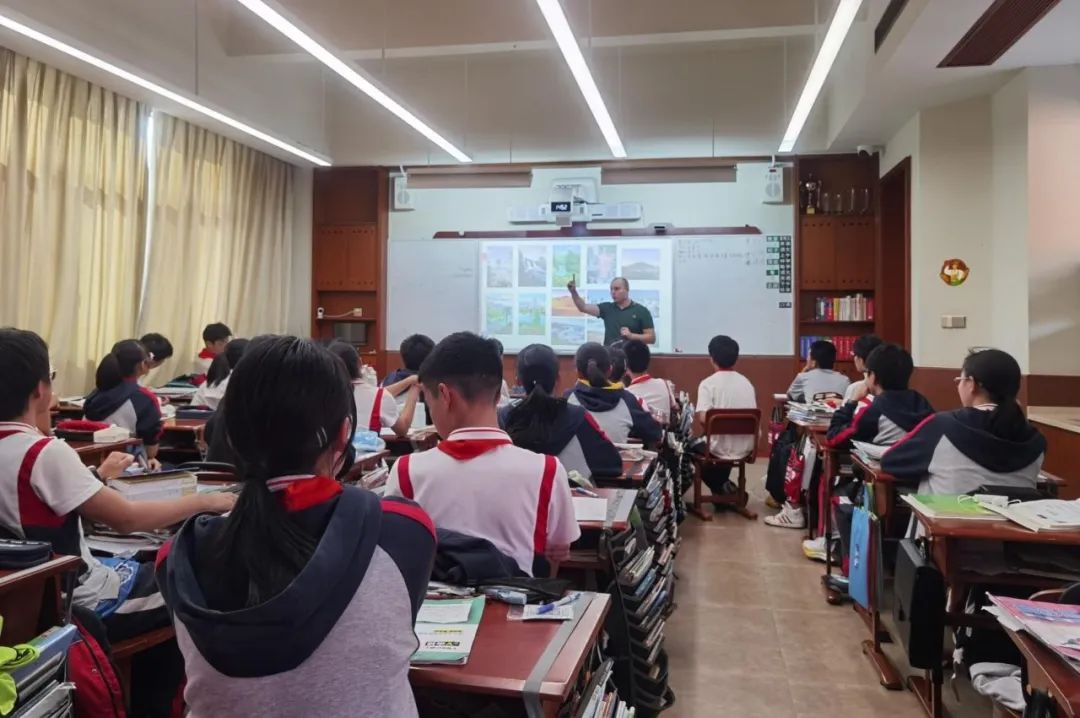 Q7 How do you think of teachers and students in your current school?
I think the students are lovely. They are well excited and the ones that have a conversation level of English are very eager to get chats in about a variety of subjects. This usually happens on the breaks in between classes or after school when walking down the hallways, which I think is great. The teachers are always helpful when there's something you need and are overall very kind people.
Q8 How do you think of Haida?
I'm extremely happy with the support Haida has provided over the years. In my experience, whenever there was any problem, no matter the size or the area of the problem (i.e. at the school, life here or even feeling ill), Haida is always quick to respond and quick to act on whatever needs to be resolved or figured out.
Q9 Do you have something else to share with us?
I would really like to encourage teachers that want to do something adventurous, want to experience new things or even want to return, to take the leap. As long as you are well prepared, the process isn't as bad as it might seem beforehand, and so far returning to my life here has been worth it every minute of it.
Tony is not the only foreign teacher who has left and returned. We are very happy that they chose us again when they decided to return to China. Teachers who are far away from home, we welcome you back anytime!